Team assessment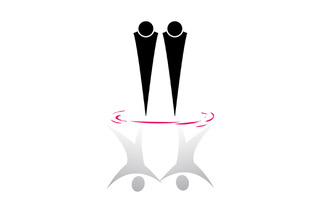 Your needs
As your company is evolving, is it ready to change its structure? Has it just merged or changed its key processes?
Would you like to form an approach to having team cohesion?
Would you like your employees to identify their group performance levers and commit to implementing them?
Do you need to measure and monitor the smooth and efficient running of your teams over time?
Our service
We offer the Grapes® approach, for which Seed is accredited.
Firstly, your employees and their manager(s) are asked to complete an online questionnaire relating to the team's functioning.
Secondly, the Grapes® by TeaTree application analyses responses and identifies trends.
These are then shared with the members of the team participating in a training day, led by a speaker from Seed, with the aim of identifying group development priorities and adapted actions.
Lastly, online you can keep a record of indicators relating to your teams, therefore, by repeating the process over time, you will be able to assess the impact of actions, projects, training programmes and reorganisations on the structure of your teams.
Reviews
"The participants preferred to talk about the factual databases rather than blaming each other for the various problems they saw in the running of the company. They also appreciated the final written report, taking on board the direct results of the Grapes® analysis and the action plan that they had created during the training day." DHR, subsidiary of an international group A company in the logistics sector wanted to review how the executive committee communicated with employees. A satisfaction survey had shown that at best, they weren't understood and, at worst, their methods were counter-productive.
The company had gone through changes in structure, shareholders and successive names and communication became even more important, especially as employees had lost sight of the company's identity and mission.
Before working on a new internal communication strategy, the executive committee wanted to focus on its functioning. In order to present itself as a coherent team, its members believed it was first necessary to be one.
During the Grapes® report-back session led by Seed, the executive committee identified three priorities for actions to carry out together:
Working on the team's legitimacy:

clarifying the roles and responsibilities within Codir
building a common roadmap together
discussing common issues together, starting with security
Developing an understanding of the company's mission among employees:

pushing them out of their immediate spheres
placing value on individual and group contributions to the company's mission
reviewing pay
working with a specialised service to establish effective internal communication
Developing a culture of feedback and sharing experiences:

firstly, within the managing team then rolling it out across the organisation
providing training for managers on giving feedback
creating common practices
At the end of the Grapes® process, the executive committee, fully aware of its needs to succeed, were supported by a coach.
Support
& coaching

Assessment

Internal policies