Personal support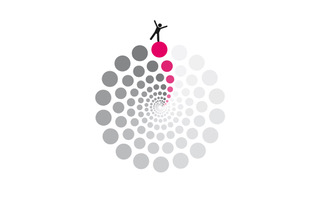 Your needs
Would you like to delegate? Would you like to better manage your time and priorities?
Would you like to prepare for a negotiation or an interview? Do you need to make a decision? Are you reluctant to speak in public?
Do you have to manage conflict situations?
Would you like to develop your ability to adapt to change?
Do you have to face changes in culture, work organisation, strategy or even mergers?
Are you trying to step back and identify your professional objectives?
Are you thinking about your future, career plan or professional direction?
Are you thinking about internal mobility?
Our services
Personal coaching:
Get to know yourself better, better identify and verbalise your assets, values, potential and uniqueness.
Find the resources to develop confidence, well-being, balance and optimism.
Give your actions, plans and decisions more direction.
Self-awareness, development plan and professional projects:
Better understand your working methods, preferences, decision-making process and interactions with others.
Find out how you are perceived by your colleagues.
Write a plan for developing your potential.
Develop your professional project.
Insight® Discovery, MBTI and 360° are used in the process.
Reviews
"Thanks to our exchanges and the use of professional tools, the coach helped me to ask the right questions, better know myself, improve my relationships at work and strengthen my position."
"The coach is always willing to listen and is genuinely kind. She is very demanding and perceptive in the challenges she sets. Her positive-thinking approach helped speed up my progression. Her coaching is enriched by her experience of how business works."
"I feel more comfortable in becoming a manager. The process is paced. The feedback given in the three-way meeting was a key part of the process." The management of a company, which is a leader in its raw materials sector, had decided to track the members of its board of directors as they took up their roles. We were asked to support L. during his first year in the new position.
L. had been working at the company for twenty-five years. He succeeded his N+1, who had been in the position for fifteen years. After a six-month transition period with his predecessor, L.'s promotion was welcomed by his former peers.
A preliminary interview with L. assured him of the usefulness of personal coaching and reaffirmed his desire to be supported by a coach. A meeting between L., his N+1, the HR manager and the coach helped to identify the coaching objectives. In detail, it was established that:
– L. wanted to better know his strengths, qualities, type of leadership and areas to improve.
– L. wanted to successfully take on his role and establish his position as the new team leader by developing his impact on stakeholders, creating a partnership with the members of the board of directors and reinforcing his legitimacy given his expertise.
– L. also tried to review the organisation of his department by restructuring the team (internal mobility, new recruitments, etc.) and by improving delegation.
Halfway through, L. asked us to organise the annual seminar for his team. A two-day team-building exercise enabled the team (of 18 people) to better understand themselves as individuals and as a group, create a supportive environment, boost a collective dynamic for the purpose of teamwork and create team identity.
At the end of the coaching and team-building sessions, L. better understood his strengths, weaknesses and style. He learned about many standards and values that he can use in his new role. In addition, L. set up a partnership with all the branches in his sector. He equipped himself with new tools for carrying out his work. He established management actions for the work in his department. With regard to his team, it is now structured, performing well and remotivated. A balance and dynamic that L. must maintain to feel perfectly at ease in his new position as team leader.
Support
& coaching

Assessment

Internal policies