Assessment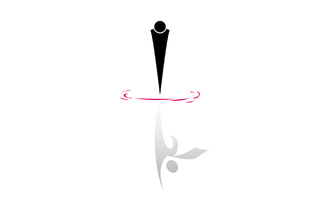 Your needs
Does your company want to create a management culture that serves the group's well-being, performance and success?
Are you preparing for the future and are looking for talent to foster within your organisation?
Are you looking to set up a system so that your employees can identify their strengths and areas of work to advance in your company?
Are you recruiting for a key post and need to know how to guide the chosen person towards success?
Are some of your employees showing a lot of ambition but they don't know the skills they need to develop in order to achieve their goals?
Our service
We:
analyse the potential of your employees
highlight their strengths, their areas of work and the areas in which they are most efficient
guarantee kind but not over-indulgent feedback
make them aware of their responsibilities with regard to the measures being implemented
guarantee that every stakeholder (the participant, HR, managers, the talent & development manager, etc.) is involved in leading them towards success.
Reviews
"This process gives me confidence and makes me feel important."
"Exchanges with the consultant are very fruitful and contribute to my development."
"I feel more comfortable in carrying out my managerial role."
"The process is paced and report-back sessions are the highlight of the approach." A business in the pharmaceutical sector wanted to create a managerial culture to help address the challenges and changes to come and to improve the overall performance of the teams while looking out for the well-being of its employees.
In 2005, it clearly observed that, most of the time, its managers were knowledgeable experts, recognised for their technical ability, but their leadership, decision-making, willingness to be open and ability to interact were overall lower than expected.
With this company, we built a frame of reference for behaviours to help managers make a difference in their role. We then created the programme for an assessment day to fill management positions.
Now, those identified within the organisation as potentially being able to advance to management are automatically offered an assessment. Depending on the results of this, their ability to seize the opportunity and development priorities, they may join programmes to receive training and develop their potential, so that they can directly or indirectly advance to management.
Since this client last updated its assessment programme, we now use the Moovair® platform, for which Seed has Premium accreditation.
Between 2005 and 2017, Seed assessed over 150 people in this company. Some of them have risen to management posts while others have important managing roles at operational level.
The company's managerial culture has been constantly developing since 2005. Now, the assessment is a reliable support tool for new company managers.
Support
& coaching

Assessment

Internal policies