Compensation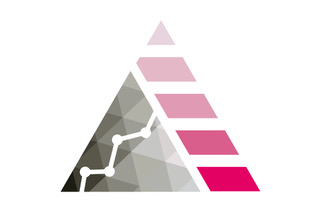 Your needs
Is your company innovative and you want it to be this way in how it pays its employees?
Would you like to understand how your pay practices compare with other companies?
Are you wondering whether to have a variable part? How can you make this a managerial lever?
Would you like to change the salary given to your employees so that they are recognised for their contributions to the company's success?
Do you ask yourself about pay equality internally? Do you need to align your pay practices which, for various reasons, are creating a feeling of unfairness within your organisation?
Our service
We work in close collaboration with you in order to find a technical solution that conforms from a legal perspective. Such a policy will enable you to recognise the contribution of your employees in an effective way.
Our wage expert gets involved both with a project team set up by your company and in the organisation between training sessions. The collaborative and repetitive approach makes it possible to find the solution which is best adapted to your company and its strategy.
Reviews
"We now have the tools and approach to enable employees to be actors in their advancement and pay." Managing director, SME in the metals industry
"Our attractiveness is increasing in a market where talent is in short supply." DHR, pharmaceutical sector
"That's it, our wage policy is coherent in relation to our strategy and our expectations in terms of results." Commercial manager, equipment department
"By working on the issue of pay, we dealt a lot with closely connected issues and identified new priorities… We still have a lot to do to get to where we want to be!" Managing director, SME in the distribution sector An industrial company in the metals sector stated that an attendance bonus of 100 euros per month, for all employees excluding management, was ineffective. Despite this incentive, there was still rising absenteeism, in particular in production.
Employees complained of being minimum-wage earners while a collection of variable elements placed their total pay well below the minimum wage. Basic salaries were similar for everyone at the same level of classification, but the rationale behind the classifications wasn't clear. Individual experiences were responsible for creating anomalies.
A joint effort with the project team led to:
outlining job description benchmarks and their pay scales
a personalisation of pay within a bracket consistent with the market and in relation to pay scales
The collection of bonuses was integrated into the basic wage, according to the rules based on the record of monthly transfers for the three previous years. Specific pay variables, such as rewards, were kept.
Exclusively individual increases are now built around two criteria:
respecting minimum standards through benchmark job descriptions
individual results
Profit-sharing was established, calculated using group success criteria.
The company completely reviewed its communication methods relating to pay and the two levers for making progress: commitment and performance.
Support
& coaching

Assessment

Internal policies